Five Star Ford Dealership


Serving Fort Worth
and all surrounding cities!

Mike Brown is your Five Star Ford Dealership Fort Worth "go to" for the best deals in all of the great state of Texas! We are conveniently located within 30 minutes of most cities around the Fort Worth area and away from all the hectic traffic. If you are looking for a great selection, a family atmosphere, no crazy traffic to fight, and the best deals in all of Texas; then look no further than Mike Brown! Our dealership is easy to get to, just off of 377 and less than 30 minutes from the edge of Fort Worth to the west. We offer several programs to make us the best Ford dealership to purchase from including but not limited to our industry leading Delivery service that allows you to do the whole process online from the comfort of your own home and have the vehicle delivered right to you. Even if you have a trade, we can do an online appraisal and when we drop off your new Ford, we will pick up your trade. Buying a Vehicle has never been easier with our brand-new program. It is similar to Carvana, but we accept trades and sell NEW vehicles…something Carvana does not offer. As well as a customized personal delivery from our professionals, with a top-notch delivery and systems overview to make sure you know how everything in your new vehicle operates. We will sync up your devices for you if you wish and make sure all your questions re answered before you take the keys.

Mike Brown is your Five Star Ford Dealership Fort Worth deserves and has requested for many years. Not only can we do the whole process online and have your vehicle delivered right to your home, but we also offer a 5-star facility. We are an established dealership that has been serving the community for many years and just earned the prestigious "Best in Hood County" for the past 11-years in a row! This award is for New dealership, Pre-owned Dealership, and even best sales person. You want the best, you deserve the best, and Mike brown offers no less than the absolute best to you! The best Cars, trucks, SUVs. The Best Dealership. The best Sales people. We have it all and offer it to you for less than any other dealership in Fort Worth. Get more for less…only at Mike Brown.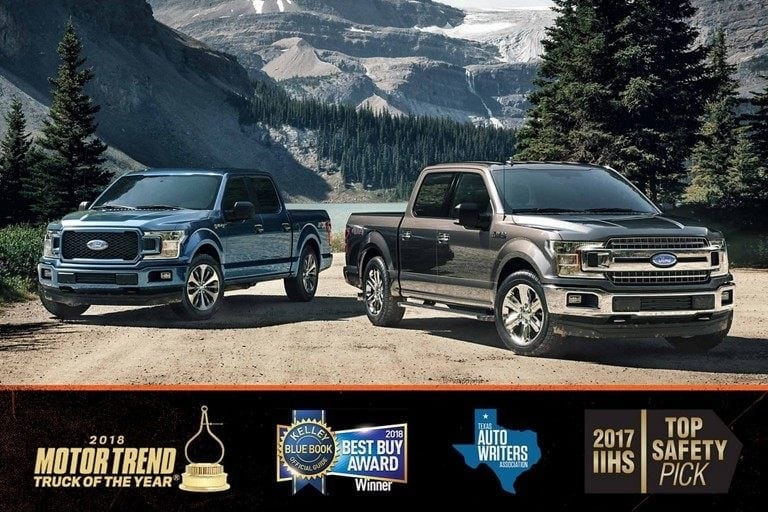 Mike Brown is your Five Star Ford Dealership Fort Worth drives to for the best truck deals. Ford F150 is the biggest selling truck in the country, and especially in Texas which is the pickup truck homeland. The half-ton series is quickly followed by the super duty series of F250 and F350. So, from F150 to F350, and even higher series, we can get you taken care of. Mike Brown is not afraid to save you money, unlike those bigger metroplex dealership. We value our customers and greatly appreciate each and every one of you. At Mike Brown you are so much more than just a number. In the metroplex you can get "lost in the herd" and become just that, a simple number where if you don't buy, they will just sell to the next person and don't mind telling a customer to leave. But not here, where you are valued. We want you to come visit us to be a part of a vehicle purchasing experience like no other! A fully transparent buying process, with no hassles, no gimmicks, no shady practices, and best of all…no pressure! When you come and visit us, our gratitude in you giving us the opportunity to earn your business is like no other and we absolutely go the extra mile to earn your business because we don't want to just sell you one car this one time, we want you to keep coming back because of your awesome experience here!
Mike Brown is your Five Star Ford Dealership Fort Worth will make a short trip down to in order to get the best new car specials and deals. If you want to save, you came to the right place. We practically give our cars away because making profit on our car sales is not our primary goal…making a customer for life is! So by taking care of you, gets you returning and bringing in your family and friends which is what our whole process is based around. We will do whatever is in our power to earn your business, give you an exceptional visit, and keep you coming back for all future purchases. We don't just above and beyond…we go to infinity and beyond when it comes to take care of our customers and giving you the best deals, specials, and experience in all of Texas.  No dealership in the Metroplex can compete with our five star dealership, and that's a fact. From getting the vehicle you want/need at the best price, no one is better at doing that than Mike Brown!
Mike Brown is your Five Star Ford Dealership Fort Worth loves because of all the reasons stated above. From a great selection on our pre-owned inventory to new, and from trucks to cars, and all in between, we have what fits what you are looking for. From the selection process you get the best specials and deals here too. We want you to save money because saving is important to everyone, and what is important to you is important to us! Add to those to the five star dealership experience and red-carpet treatment you get here is like no other and you really do become a part of the family. Last, but far from least, for those that can't make it out here to the dealership, as mentioned before in the second section of this page we offer a fully online experience too! You can do the entire process from start to delivery from the comfort of your own home or even on your work breaks. Pick out your favorite vehicle, get the deal you want, appraise and get a value for your trade on line if you have one, and then have it delivered right to you with a 5-day return policy to ensure that you are happy with the purchase! You have been asking for it, and Mike Brown is the only dealership to finally give you want you want. Contact us today for any questions and/or to start the best vehicle buying experience you have ever had in your lifetime!

Five Star Ford Dealership Fort Worth Inquiry